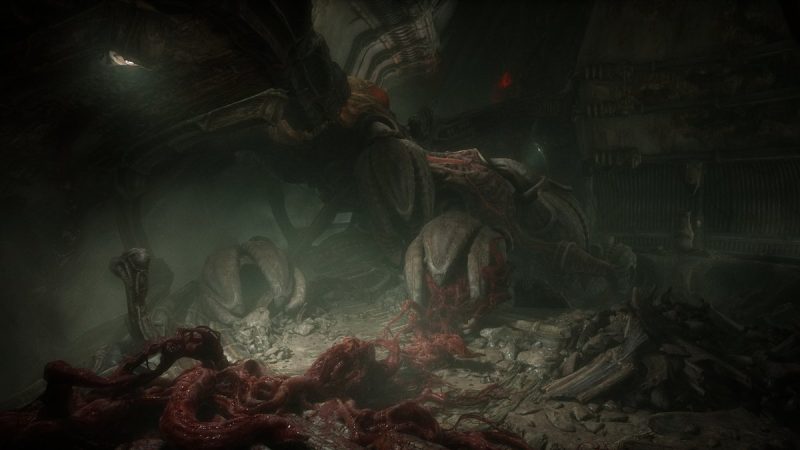 Scorn was revealed as a gore-y, sci-fi horror title that also happened to be an Xbox exclusive. Well, it looks like that was a timed-exclusive, as it was revealed it'll be coming to PS5 on October 14, 2023.
A trailer announcement alongside a PlayStation Blog post broke the news that Ebb Software's creepy title will be made even more immersive with the help of the DualSense and the rest of the PS5's features.
If you've not yet played it on other platforms, Scorn includes no dialogue at all, everything is done through environmental storytelling, and that's a huge opportunity to see the DualSense's haptics be put to potentially their best use yet.
"The main character in the game interacts with the world mostly by using his hands. Most of these interactions are also painful for the character. That's where haptics comes into play." says Vučković.
Haptics on the DualSense have already been shown time and again to be the perfect feature to help immerse players into their games even further, and with the way Scorn's designed, it's almost like it was done with haptics in mind.
It'll definitely be one to watch for this October, just in time for Halloween.
Source – [PlayStation Blog]