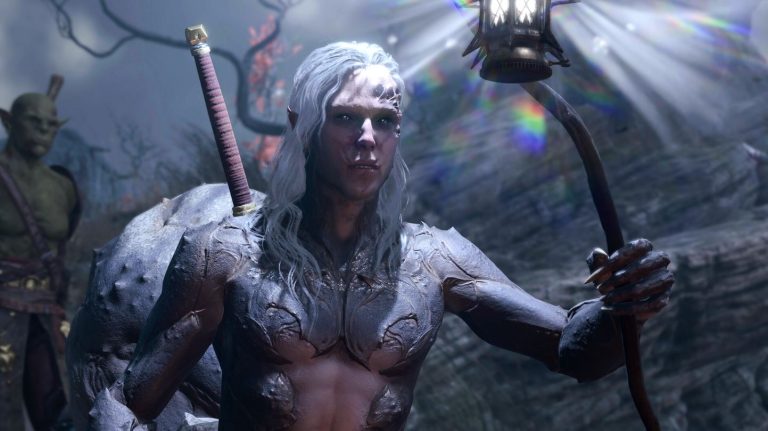 Speaking during an interview with IGN, Larian Studios bigwig Swen Vincke revealed that Baldur's Gate III will last around 200 hours for "the ones who want to do everything."
That's a hefty play time for sure, although it should be noted that a regular play through will last around 75-100 hours, which means you won't be tackling everything the game has to offer. Even so, that's a pretty meaty experience in its own right.
Vincke explained that Baldur's Gate 3 will also feature ample replay value:
I think people will re-roll a lot. We have this insane amount of classes, sub-classes, races, sub-races. This is not a small game you're going to be done with in a month. You will be playing it in bits and chunks. Maybe you will drop in with a friend in multiplayer — we have drop-in/drop-out multiplayer also. There are so many ways of playing it.
Related Content – Sony PS5 Complete Guide – Everything Explained About PlayStation 5 For New Owners In 2023
Baldur's Gate III was recently delayed from its original August 31 release date on PS5 to September 6.
Gather your party, and return to the Forgotten Realms in a tale of fellowship and betrayal, sacrifice and survival, and the lure of absolute power. Mysterious abilities are awakening inside you, drawn from a Mind Flayer parasite planted in your brain. Resist, and turn darkness against itself. Or embrace corruption, and become ultimate evil. From the creators of Divinity: Original Sin 2 comes a next-generation RPG, set in the world of Dungeons and Dragons.
[Source – IGN]