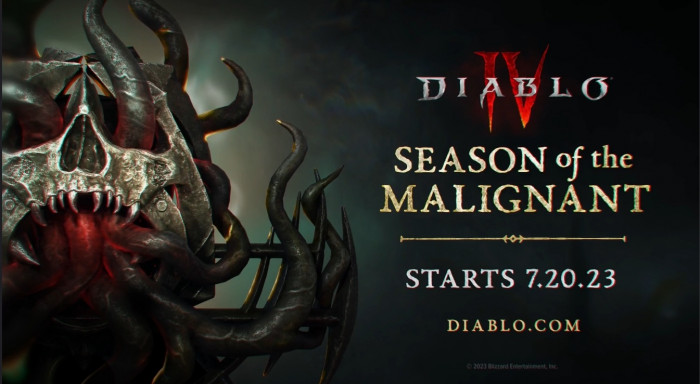 Coming off what has been an incredible launch, Blizzard is ready to begin adding new content to Diablo IV, with the launch of Season One: Season Of The Malignant, and it'll arrive on July 20, 2023.
Players will be able to pre-load the update on July 18, 2023 so they'll be ready to go once everything goes live two days later.
During a livestream announcing the new season, we got our first look at it with a new trailer that reveals the basic story and questline for the season, as players will have to go up against a whole new evil that now threatens Sanctuary.
Season Of The Malignant will also introduce Malignant Hearts, items that'll drop from Elite enemies that players can then socket into and combine with Infested jewelry.
The new season will also include a brand new boss, legendary aspects, and Season-specific unique items.
Of course with anything in games called a "season" nowadays, there's a battle pass players can purchase. All this one will include is cosmetics that can be used by any character and class, and all the paid level of the battle pass will include is more cosmetics.
You can check out the new trailer for the Season Of The Malignant for yourself, here.